Who We Are
We're committed to ensuring every driver and vehicle on the road has access to advanced transportation technology and accurate data to guide their business and family safely, efficiently and reliably, every mile of the way.
Empowering your success fuels us. An innovative culture drives us.
Defining the Optimal Route for Success
Our solutions position our customers and partner — from top-level management to drivers and workers — to succeed by lowering costs, improving efficiency and safety and boosting compliance company-wide.
Miles Ahead in Industry Expertise
We are as committed today to pioneering innovative technology to solve important industry challenges as we were 35 years ago.
Mapping the Way for Transportation Innovation
Tools in hand, we are hard at work building and maintaining the map network you traverse everyday — street by street, community by community, address by address, mile by mile.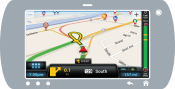 Navigating New Roads to Fleet Efficiency
Our commercial vehicle solutions are relied upon by transportation, logistics, manufacturing and mobile workforce management fleets of all sizes worldwide.
Trimble MAPS is a division of
Trimble is transforming the way the world works by delivering products and services that connect the physical and digital worlds. Core technologies in positioning, modeling, connectivity and data analytics enable customers to improve productivity, quality, safety and sustainability. From purpose built products to enterprise lifecycle solutions, Trimble software, hardware and services are transforming industries such as agriculture, construction, geospatial and transportation and logistics. For more information about Trimble (NASDAQ:TRMB), visit: www.trimble.com .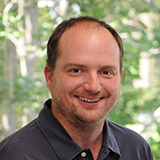 Michael Kornhauser
General Manager, Trimble MAPS
Michael is Executive Vice President and General Manager of ALK Technologies, Inc, a global leader in GeoLogistics® and navigation software. He oversees the company's worldwide operations. Prior to this appointment, he held the positions of Senior Vice President, Enterprise Solutions and Managing Director, Europe.
In 2011, Michael assumed leadership of the Enterprise Solutions Group after previously leading the Consumer Products Group. Michael joined ALK in 2003 with the task of establishing the company's European operations and leading the development of CoPilot Live products tailored to the European marketplace. He oversaw the opening of offices in the United Kingdom, France and Germany and was the driving force behind strategic relationships with partners across EMEA. He built a team of marketing, business development and support professionals to support the company's rapid growth.
Prior to joining ALK, Michael worked at Compaq Computer Corporation as a Hardware Design Engineer, designing system boards for the company's renowned Alpha Server Division. Michael studied at Trinity College, where he received a research grant from NASA and graduated with a Bachelor of Science in Computer Engineering.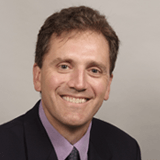 Mike Bodden
Currently Senior Vice President, Technology, Mike's primary expertise since joining the company in August 1983 has been software design and architecture, and applications programming particularly associated with transportation issues.
Mike directed the development of the Door-to-Door product line from ALK's former TravRoute division: the first computer-based mapping product to provide street-level driving directions for the entire United States. Door-to-Door was the flagship product in, and serves as the backbone for, the award-winning CoPilot® in-vehicle route guidance product line.
Serving as the Lead Programmer and Project Manager, his team developed a motive power system for Canadian National Railways. CN's operations control center uses the network of high-resolution color graphic user and projector workstations, 24 hours per day, to manage the daily operations of their entire fleet of locomotives.
Mike was the original developer of ALK's PC*MILER® computer-based highway routing and mileage guide. He also served as the lead designer and developer of a fuel tax reporting system. Together, these two products are used extensively by state fuel tax auditors and throughout the trucking industry.
A member of Sigma Xi, he graduated cum laude from Princeton University with a Bachelor of Science in Engineering degree and a concentration on the fields of transportation and computer graphics.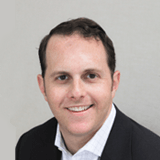 Dan Popkin
Dan leads the ALK Enterprise Solutions business unit with responsibility for sales, business development, product management, support and implementation for all products and services sold worldwide. As part of the ALK team since 2000, Dan co-established ALK's UK business operations in 2003 and since has built a team throughout the United States and Europe to support the company's expansion globally.
Prior to his current role Dan was Vice President of Worldwide Business Development and the driving force behind global strategic alliances and partnerships for all of ALK's Enterprise Solutions including PC*MILER® transportation industry-standard routing and mileage software, CoPilot® in-vehicle fleet navigation software and the ALK Maps® visualization and alerting platform.
Dan graduated cum laude from the Walsh School of Foreign Service at Georgetown University with a Bachelor of Science in Foreign Service, majoring in International Politics.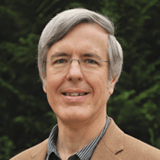 Mark Hornung
Mark is Senior Vice President, Data and GIS, and has been with the firm since its founding in June 1979, originally as Vice President. His professional experience has focused on strategic planning, equipment management systems and routing and mapping software.
His strategic planning experience includes nearly every major U.S. railroad merger or restructuring between 1980 and 2005. Mark designed and developed ALK's Advanced Traffic Diversion Model, which forecasts the changes in traffic and revenue due to railroad restructuring. He directed ALK's development of locomotive management systems for four major railroads, incorporating innovative graphic user interfaces, decision support, and system-wide optimization.
In the area of routing and mapping software, Mark designed and programmed ALK's Princeton Transportation Network Model and Graphic Information System, a pioneering mainframe-based system for transportation network display, routing, and traffic assignment. Mark has overseen the development of ALK's PC-based routing and mileage system PC*MILER, including its adaptation into the Defense Table of Official Distances (DTOD) for the US Department of Defense. Most recently, he has been responsible for the continuing evolution of ALK's map data, and its core geocoding, mapping and routing software, used in PC*MILER as well as in CoPilot and ALK Maps.
Mark holds a Bachelor of Science in Engineering degree with high honors from Princeton University, with a concentration in transportation studies.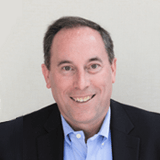 Dan Titus
Dan has 30 years of expertise in mobile technology and the transportation & logistics industry. He specializes in entrepreneurial startup and early growth stage businesses having held key leadership and managerial positions within the PC*MILER, TravRoute, CoPilot and CoPilot Truck Enterprise business groups within ALK Technologies.
Dan earned an MBA from Columbia University with concentrations in Finance and Strategic Management. He earned a Bachelor of Science in Engineering degree from Princeton University with concentrations in Engineering Management Systems and Economics.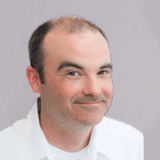 Bill Maddox
Bill is Vice President of Sales for ALK's Enterprise Solutions Group. He is responsible for the execution of direct sales efforts and activities for ALK's Enterprise Solutions including PC*MILER, ALK Maps and CoPilot Truck. Bill provides executive leadership for the sales organization and oversees ALK's North American sales offices.
In 1996, he joined ALK as an Account Executive. During his tenure, Bill has held a variety of positions within the sales organization building an extensive understanding of ALK's evolving solutions and how they benefit the transportation industry. As ALK's Director of Sales, Bill developed a hands-on sales process and customer service oriented approach that has resulted in rapid and sustained growth.
Bill is a graduate of Rider University in Lawrenceville, New Jersey and has 20 years of transportation and logistics industry experience.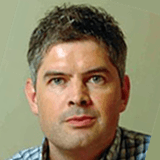 David Quin
David heads ALK's CoPilot consumer GPS navigation applications business, leading the team responsible for the development, marketing and distribution of CoPilot-branded apps through app stores globally, as well as white label navigation applications for leading 3rd party brands.
David joined ALK in 2003 to help establish ALK's European operations in London. Since then he has played a central role in the development and growth of the businesses globally, helping CoPilot become one of the world's most highly regarded and successful mobile GPS navigation brands.
Prior to ALK, David held business management and marketing roles in leading organizations within the IT Distribution channel, including Computacenter and Metrologie. He is a graduate of Aston University in Birmingham, UK and holds a BSc with honors in Management and Administrative Studies.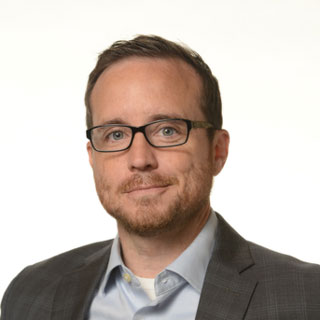 Brian Larwig
Brian Larwig has more than 15 years of experience in transportation technologies focused on efficiencies, automation, decision assist, and building data focused solutions. Larwig has been at Trimble for 11 years, and prior to that worked at UPS on automation and technology forward solution teams.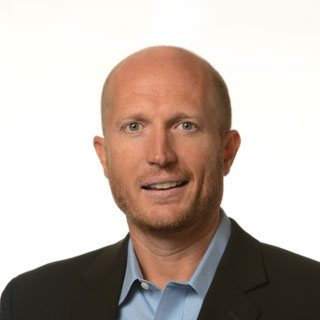 James Stevenson
James Stevenson is Vice President of Sales for Appian, a leading provider of vehicle routing and scheduling solutions. Prior to Trimble MAPS, James co-founded Appian Logistics Software in 1987 and acted as the Vice President of Sales at TMW Systems when they acquired Appian in 2011. The product line was briefly rebranded as TMW FinalMile.

James has more than 30 years of experience in the Transportation sector with a high degree of expertise in applications utilized within final mile logistics, specifically routing and scheduling optimization. His experience, gained through growing what was once a small consulting firm in the late 80s into a dynamic software company serving more than 450 customers ranging from SMB to Fortune 500 organizations, has allowed James to bring a unique perspective to the ever changing technological needs of final mile logistics.

James attended the University of Oklahoma where he received a BS is Industrial Engineering with a concentration in Operations Research.